Clearing Out WordPress Dummy Content (Step By Step Tutorial For Beginners)
How To Clear Out WordPress Dummy Content In WordPress For Beginners

Clearing out WordPress dummy content in this video tutorial. We are going to see how you can clear out WordPress dummy content step by step. So let's get started so here we are on WordPress dashboard, and here we have one post.
One comment, and one page now go to post and select all posts here. We can see all posts with title from here. You can edit your post or move it to trash click on trash and then select trash from here from here.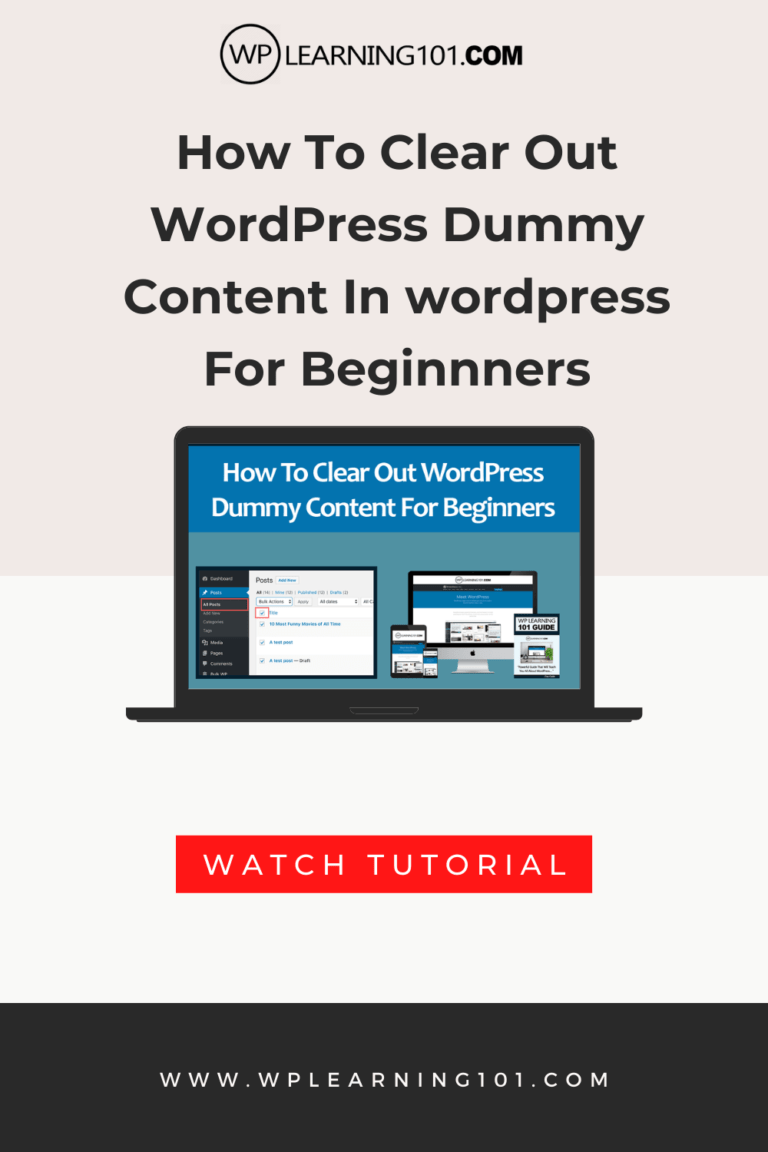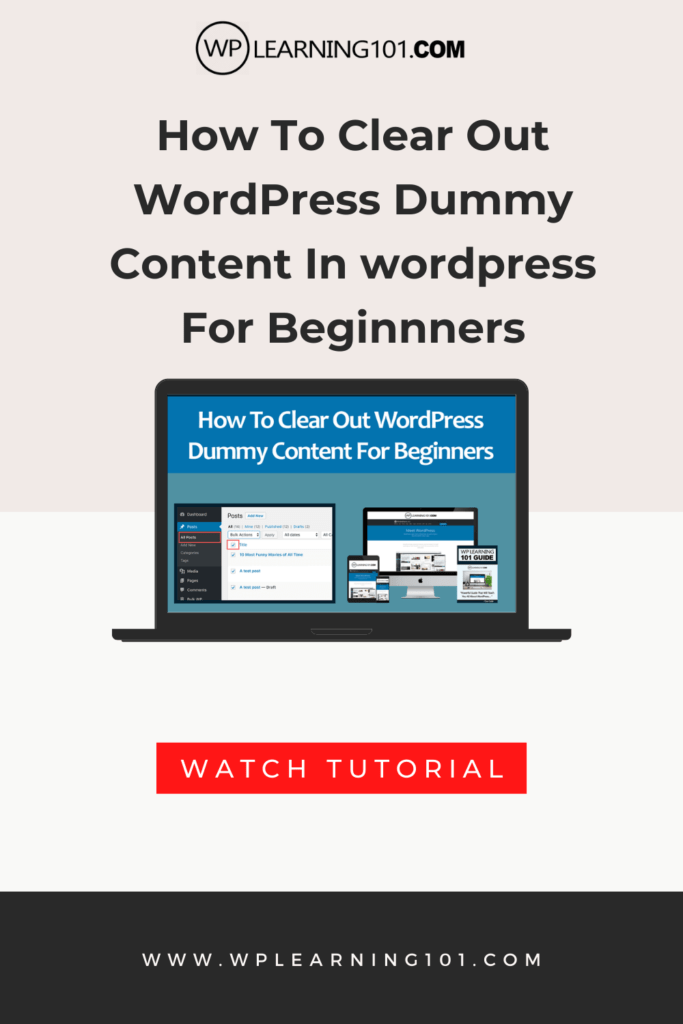 Select delete permanently now go to pages, and here you can see all the pages you can select individual pages or select all at once, select all by checking title box and select move to trash from bulk action and click on apply.
Button now select trash and again select all and delete permanently from bulk actions and click on empty trash button now go to comments, and here we can see that it's already empty, similarly check posts and pages and they both are empty.
So this is how you can clear WordPress dummy content.
Thank you for watching.