WordPress Discussion Settings Overview For Beginners
WordPress Discussion Settings Overview In WordPress For Beginners

In this video tutorial, we are going to take a look at the discussion settings step by step. So let's get started from your WordPress dashboard, go to settings and select discussion. The discussion settings page will open from here.
You first need to make default post settings check, attempt to notify any blogs linked to from the post then check all these options. Then we have other comment. Settings check, comment. Author must fill out, name and email check.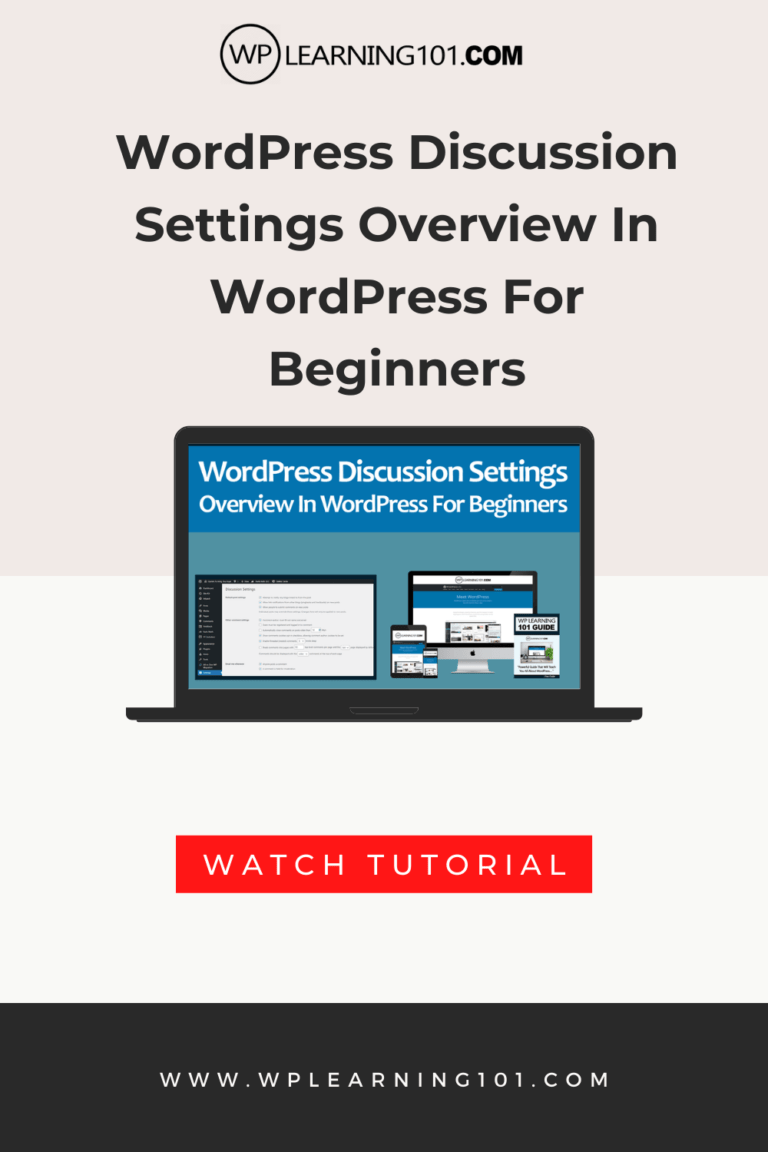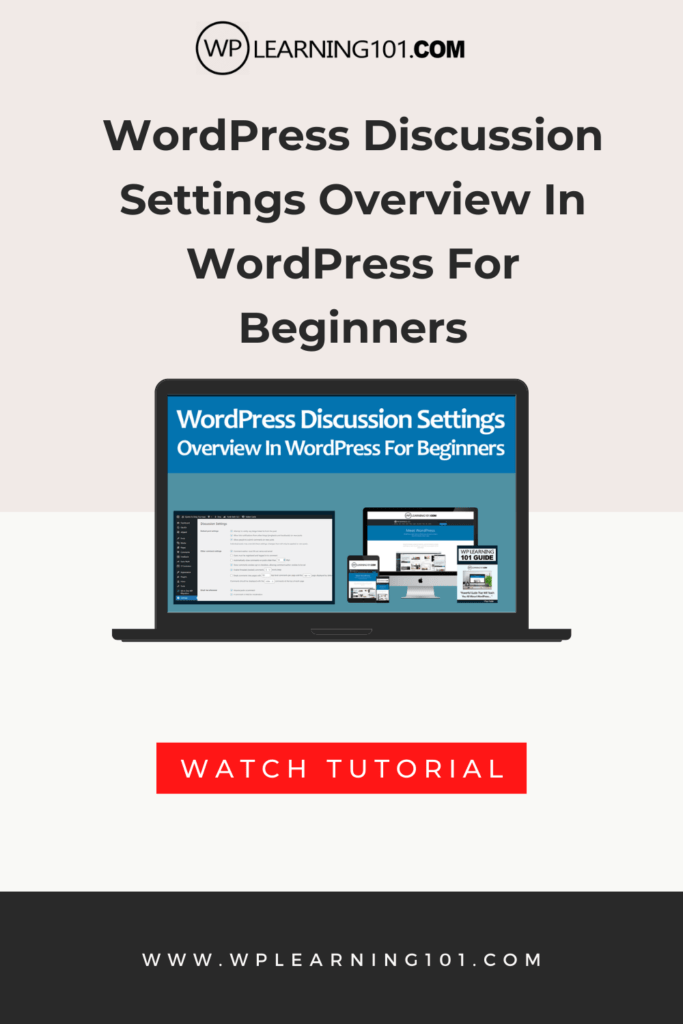 Users must be registered and logged in to comment automatically close comments on post holder, then select days then show comment. Cookies. Opt-in in check box then enable threaded nested comments. Next, we have email me whenever check anyone post a comment and a comment is held for moderation below we have comment.
Moderation held a comment in the queue if it contains select number of links and when a comment contains any of these words in its content, etc. You can add more conditions. Next, we have disallowed comment keys, you can add more conditions in it.
Then we have avatar settings. If you select show avatar then set your avatar with all these, given logo options select the one you like and then finally save changes.
Thank you for watching.