How To Add WordPress Gutenberg Paragraph Blocks To Build A Post In WordPress (Step By Step Tutorial)
How To Add WordPress Gutenberg Paragraph Blocks To Build A Post In WordPress For Beginners

In this video tutorial, we are going to take a look at how to add blocks to build a post step by step. So let's get started, we start with a new post and first enter your post title here. Then you can write your post content over here or insert a block click on this plus button and enter a paragraph now paste your post content over here.
As a paragraph as you keep pressing enter, you will get new spaces to enter your blocks or you can click on this plus button and select paragraph from blocks to add new blocks in your posts.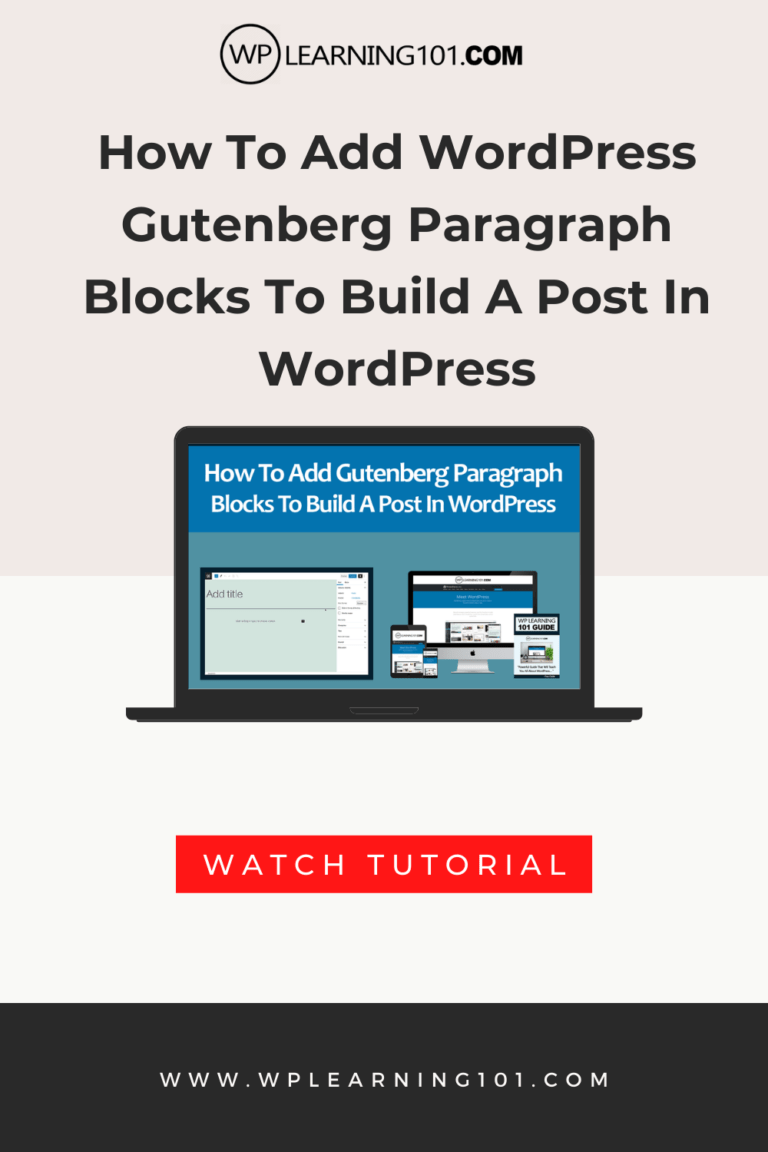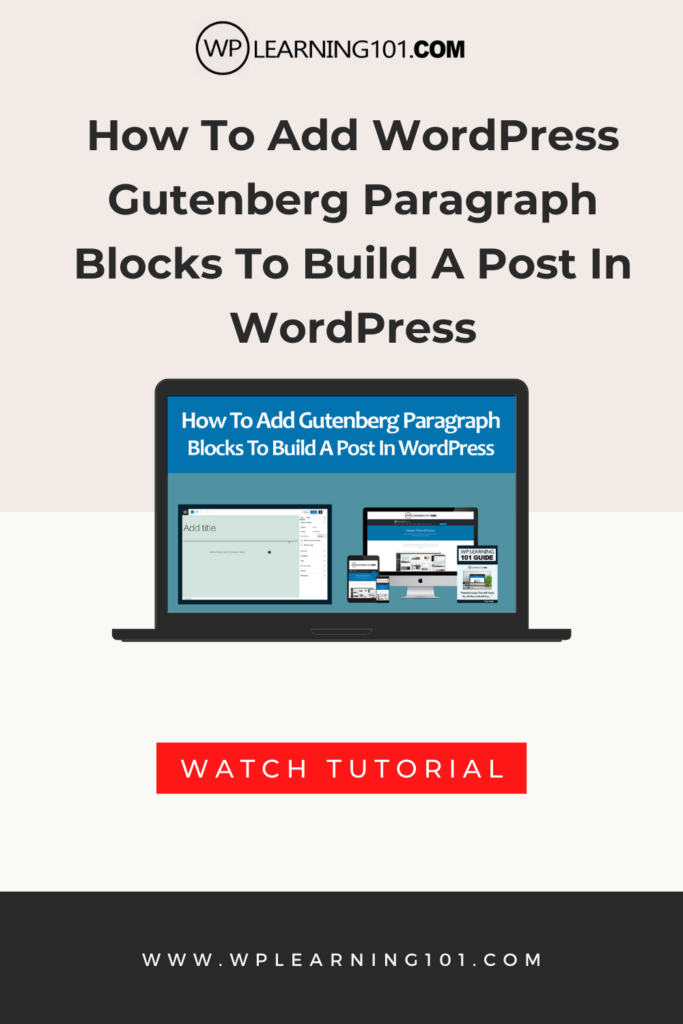 Now, let's paste your content in these paragraph spaces and once done, you can publish your post from this top publish button, click on it and your post has been published now: click on view post button and you can view how your post will look like click on Edit post to edit it and from this editor, you can make more changes in your post.
So this is how you can add blocks to your posts.
Thank you for watching.