What Is The Basic Meaning Of SEO (Step By Step Tutorial)
What Is The Basic Meaning Of SEO (Search Engine Optimization)

In this video tutorial, we are going to take a look at SEO step by step. So let's get started. So what is SEO?
SEO stands for search engine optimization now how to make our website appear in the top position in search results of big search engines like google number one keyword search before doing SEO optimization.
The first step that must be done is to do keyword. Research, then, the benefits of keyword, research targeting a website or article may appear in the keyword with the most search volume per month with little competition SEO.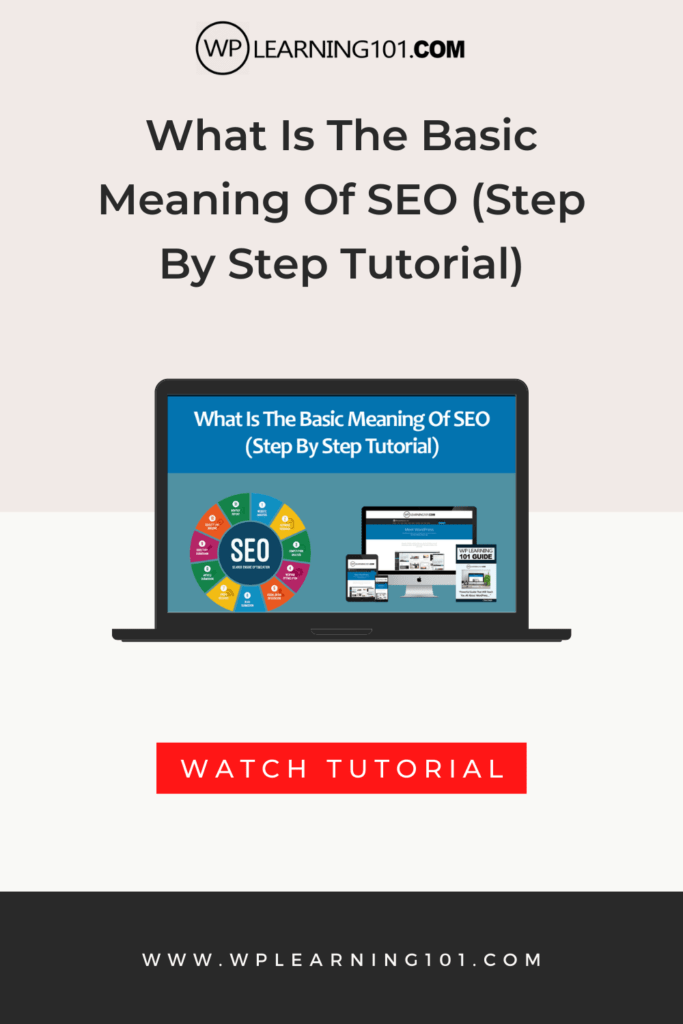 Optimization has two parts in page optimization or what is known as on-page SEO, and the second is off-page, optimization or off-page SEO. Now on-page SEO includes website title website description.
Article title contents of the article article image reduced bounce rate, page access speed website, is easy to navigate off-page SEO how to make other people share our website, links or articles to other websites.
So this is the brief introduction to SEO.
Thank you for watching.