How To Settings Yoast SEO Overview WordPress Plugin In WordPress Dashboard (Step-By-Step Tutorial)
How To Yoast SEO Plugin Settings Overview WordPress Plugin In WordPress Dashboard

In this video tutorial, we are going to take a look at how to do settings for Yoast SEO step by step. So let's get started so go to Yoast SEO from dashboard and select general. So here first, we have dashboard and we can see zero problems and below.
We have premium purchase option next go to features, and here we have switched on almost every feature expect one you can turn anything on or off. As per your requirement, then go to integrations here, we have turn on both SEMrush and write.
Integrations next go to webmaster tools. Here. First, we have webmaster tools, verification we have Bing webmaster tools and google search console open it in a new tab. Here we have all these options.
First select html tag then copy this content part and paste it in google verification code box and save changes once done. It is updated now go to search appearance here. First, we have general inside it.
We have title separator then SEO title for this: go with site title then meta description, click on insert variable and select tagline from list and include your site description as well. Then select your organization or a person then insert your personal info, such as name and image and once done, click on save changes.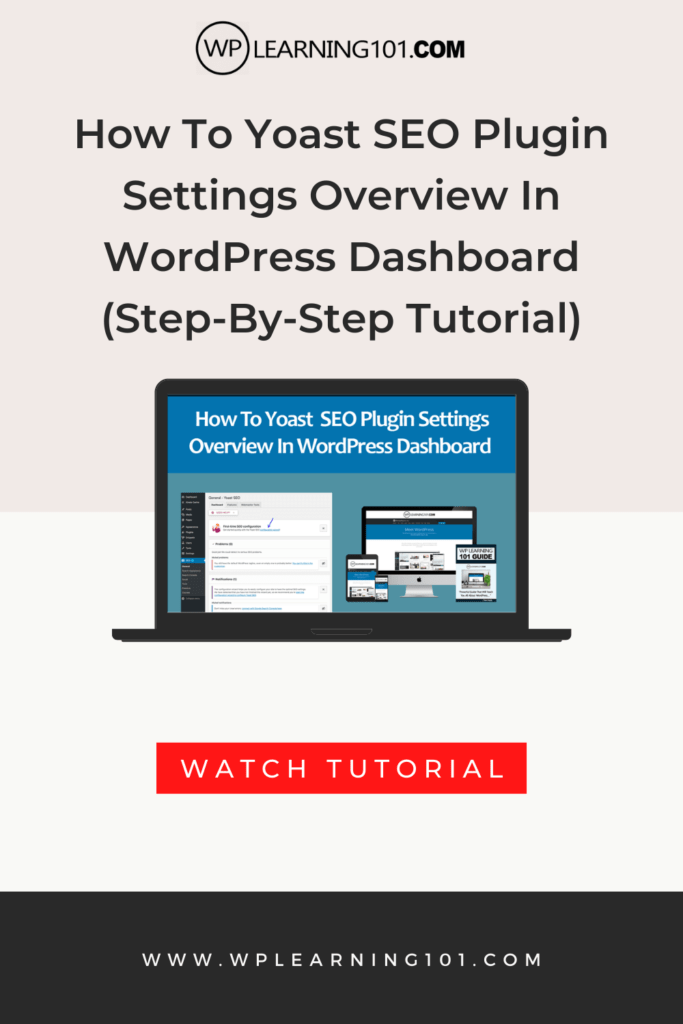 Next go to content types here also. We have SEO title for this select title and make more changes as per your liking and then click on save changes then go to media, and here we turn on the setting next move to taxonomies, and here first we have categories turn it on then, for SEO Title select term title, then: click on post tag here also select term title for SEO title.
Then. Click on post format here also select term title for SEO title and then save changes next move to archives. Similarly make changes here then go to breadcrumbs from here. You can bold the last page select bold.
If you want then go to RSS here, also make your changes and then save it. Next go to social here. It says that website is for person, and information is disabled, for it now go to Facebook, and here you can make your front page, setting with image title and description then go to twitter and set it up.
Next is Pinterest, and here click on this confirm your site with Pinterest link to set it up. So this is how you can do settings in Yoast SEO.
Thank you for watching.