How To Save Section As A Template Using Elementor In WordPress (Step By Step Tutorial)
How To Save Section As A Template Using Elementor In WordPress Website

In this video tutorial, we are going to take a look at how to save section as a template step by step. So let's get started so for this one. We start with elementor editor and select a section. Then right.
Click on edit section button and select save as template. Option from the list then enter the name of your template and click on save button. Once done, you can see your saved template in my templates tab.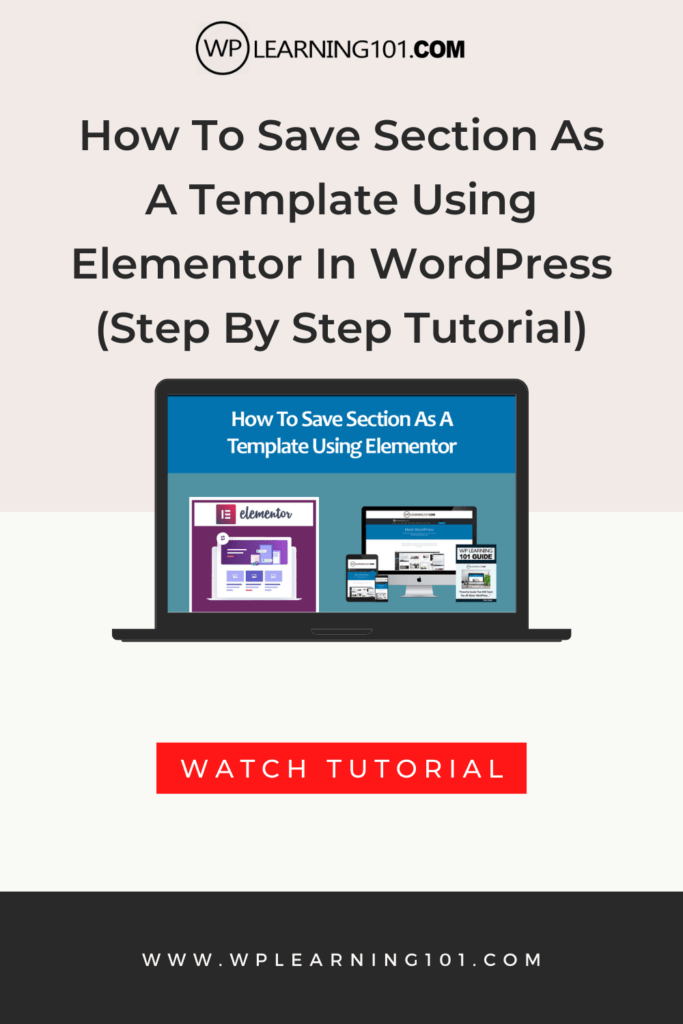 You can insert it from this insert button in my templates. Tab close this one now select this folder button and go to my templates here. You can see your saved template to insert with an insert button.
Thank you for watching.