How To Reduce Image File Size Using Smush WordPress Plugin (Step-By-Step Tutorial)
How To Reduce Image File Size Using Smush WordPress Plugin In WordPress

In this video tutorial, we are going to take a look at how to reduce image file size step by step. So let's get started so from your WordPress dashboard select, add new from plugins, then search for smush from here.
Let's install this first result of smush lazy, load images and activate it once done, go to smush and select dashboard from here. It says: hey admin and you can begin setup from here. Let's select skip this I'll set it up later.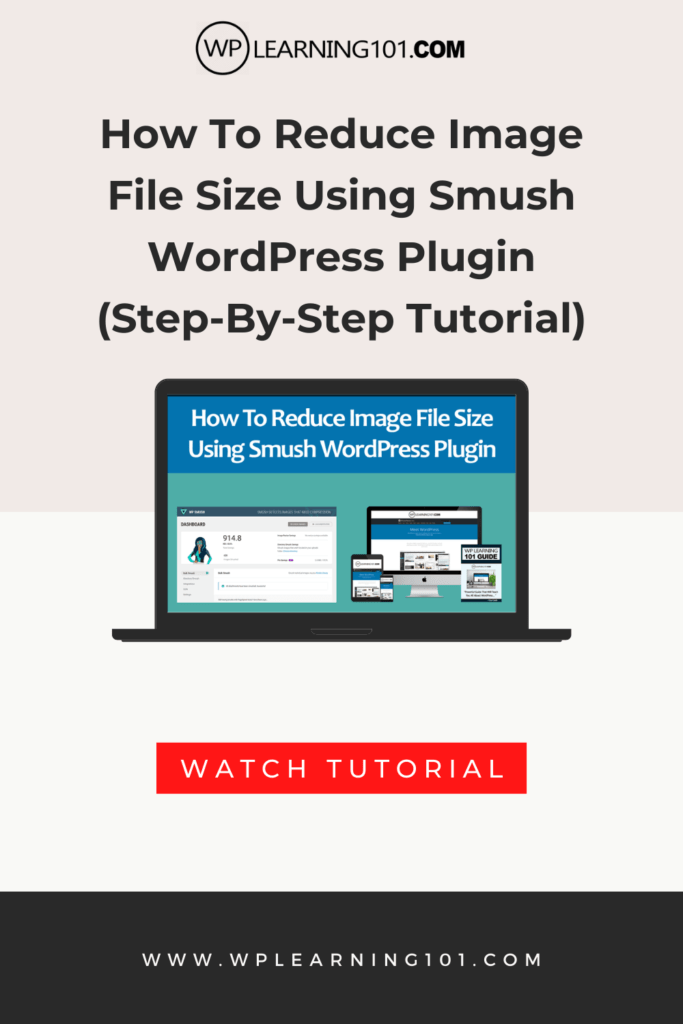 Now it's checking images here. It shows that you have eight attachments that need smushing. Then we have pro version for free in which we get all these features. On top, we have image resize savings with resize images, link, also a little below we have image resizing option which you can turn on to resize your full size images a little below.
We have learn more button for more information. Now, let's select bulk smash now button from top it allows to detect images that can be optimized and allows you to compress them in bulk. So now it's smushing once done, you can see success message.
Also here we have 549.7 kbs as total savings and 76 images have been smushed. So this is how you can reduce image file size.
Thank you for watching.