How To Backup WordPress Website Using Duplicator WordPress Plugin (Step-By-Step Tutorial)
How To Backup WordPress Website Using Duplicator WordPress Plugin In WordPress

In this video tutorial, we are going to take a look at how to full backup your WordPress site, using duplicator step by step. So let's get started so from your WordPress dashboard select, add new from plugins, then search for duplicator from the results.
The first one is what we are looking for: it has one million plus active installations, install it and then activate. It then go to duplicator and select packages from here so right now, no packages found and click on the create new button to build a package.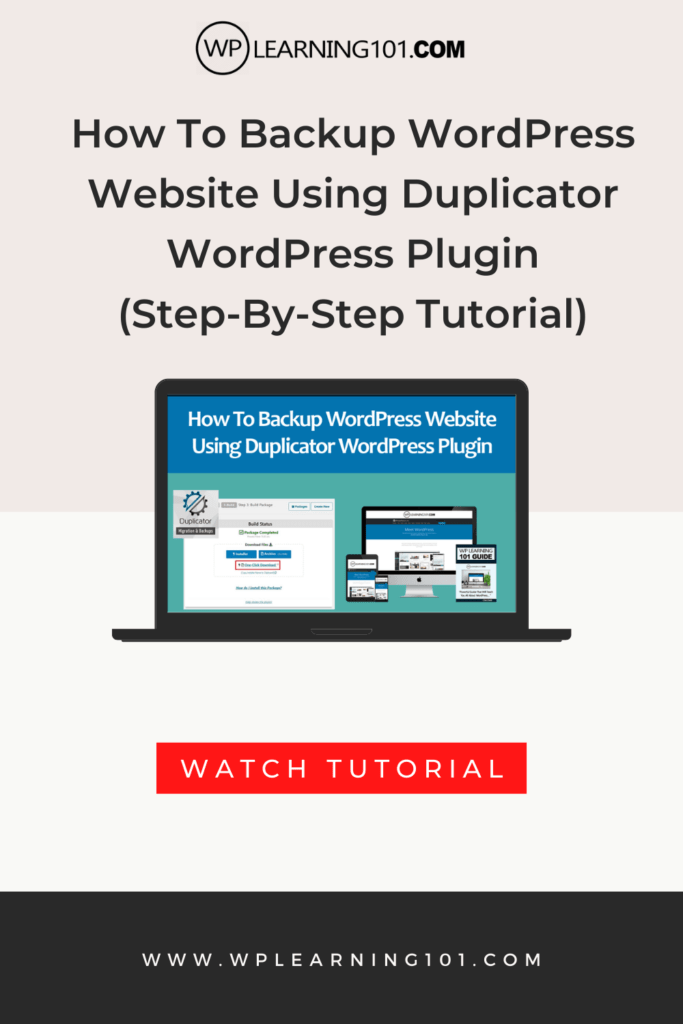 Click on it – and here we have name – you can add notes if you want and click on next button now it is scanning site once done, you can see all the scans are good. Here you can see the databases of 1.
83 megabytes and files are of 132.98 megabytes. Let's click on build button and you need to keep this window open. Once done, you can see that the package is completed with installer and archive buttons.
You can download it from this. One click download link and then we have. How do i uninstall this package link? So this is how you can backup your WordPress site using duplicator.
Thank you for watching.