Why Should You Install Google Site Kit WordPress Plugin In WordPress (Step-By-Step Tutorial)
Why Should You Install Google Site Kit WordPress Plugin In WordPress Website

In this video tutorial, we are going to take a look at. Why should you install google site kit step by step? So let's get started. So why should you install google site kit because it is google official, WordPress plugin? It is easy to set up and configure key google products.
So when you go to its installation page, you can see more details about it. It says bringing the best of google tools to WordPress with easy to understand stats directly on your WordPress dashboard official stats from multiple google tools, all in one dashboard, quick setup for multiple google tools without having to edit the source code of your site.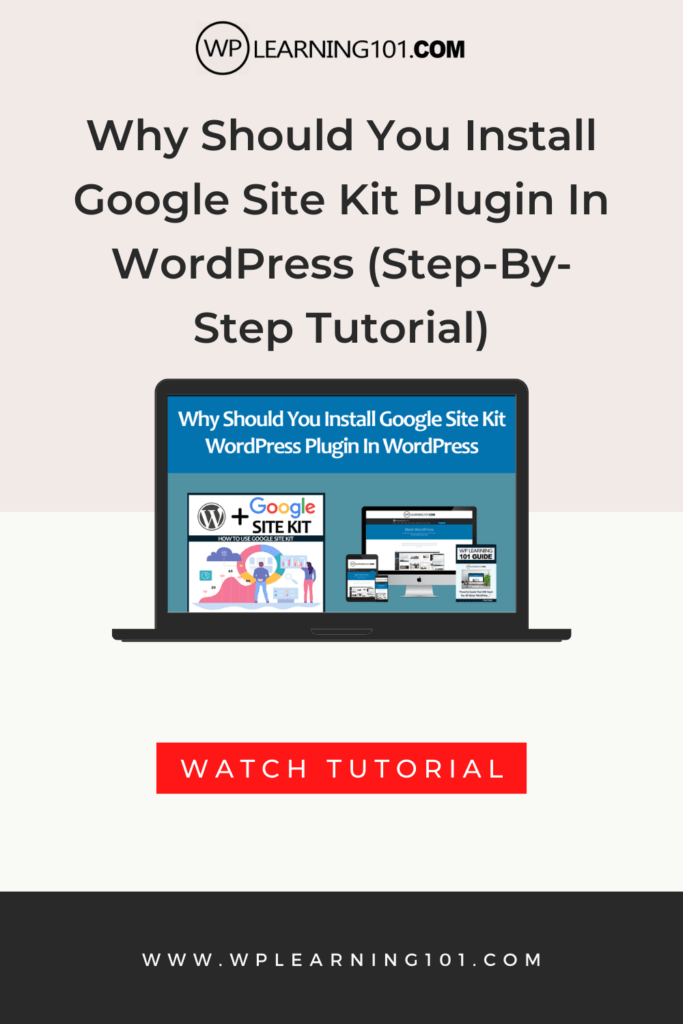 Metrics for your entire site and for individual posts easy to manage granular permissions across WordPress and different google products. Then we have supported google tools, search, console, analytics, AdSense, page speed, insights tag manager, optimize.
On top, you can see it has 1 million plus active installations. With last updated 5 days ago, so these are all the reasons why you should install google site kit.
Thank you for watching.