How To Use Elementor Editor – Basic Overview In WordPress (Step-By-Step Tutorial)
How To Use Elementor Editor – Basic Overview In WordPress Website

In this video tutorial, we are going to take a look at elementor editor step by step. So let's get started so from your WordPress dashboard, go to pages and select. Add new here. First enter your page title then publish it with this publish button.
So now the page permalink is created on right. We have page attributes from here. Select your template. We have all these options. Select, elementor, full width, then click on this update button. Now you get this edit with elementor button.
Let's open this link in the new tab, so this is how your page looks like as of now back on WordPress click on this edit with elementor button. So this is elementor editor on left. We have basic editing options, let's click on this plus button and then select your page structure.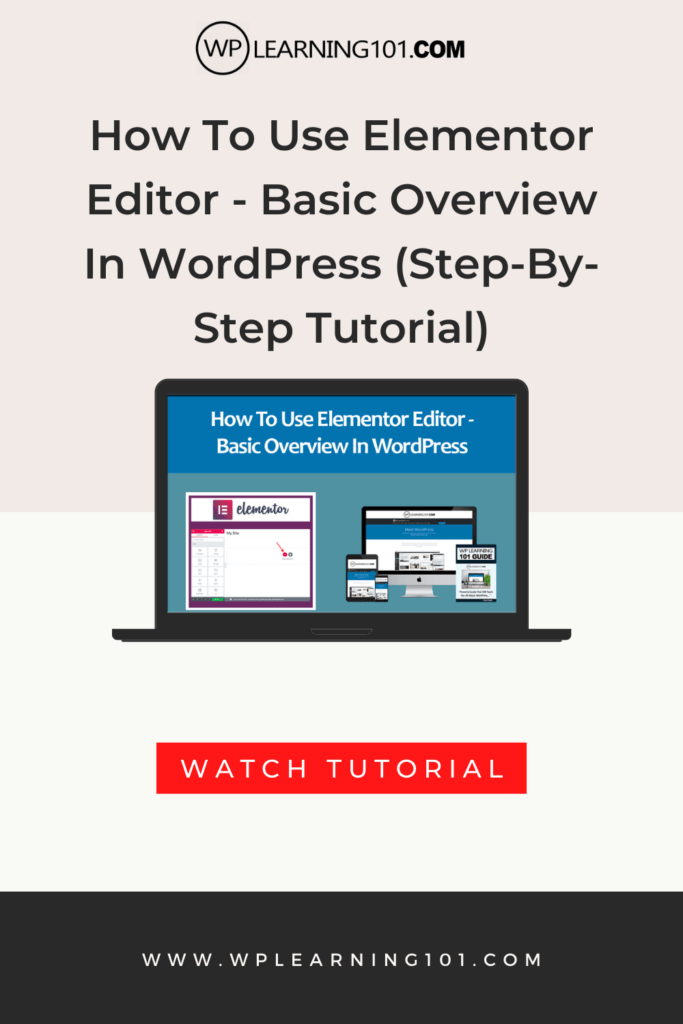 We have all different columns options. Let's select one in here. You can see that your page is divided into these columns. Unless we have this layout panel, let's open it fully, and here we have on top these elements, drag and drop the one you want to use then from here you can also edit your text change its alignments, etcetera, again, click on this plus button and select one Structure, you can also remove this section from this close button.
Once done, click on this update button, you can directly drag and drop the elements from here like select video. So now you can place your video over here. Similarly, you can try this with images and more.
Thank you for watching.