How To Setup SEO Friendly Articles For WordPress Website Posts (Step-By-Step Tutorial)
How To Setup SEO Friendly Articles For WordPress Website Posts

In this video tutorial, we are going to take a look at how to post SEO friendly articles step by step.
So let's get started first, let's take a look at SEO content criteria. First, let's take a look at SEO.
Content criteria
1. It should be original content.
2. In 1200 to 2000 words.
3. With nice writing style.
4. Give readers what they are looking for.
5. Have relevant images.
6. Optionally have relevant videos.
7. Use strong heading.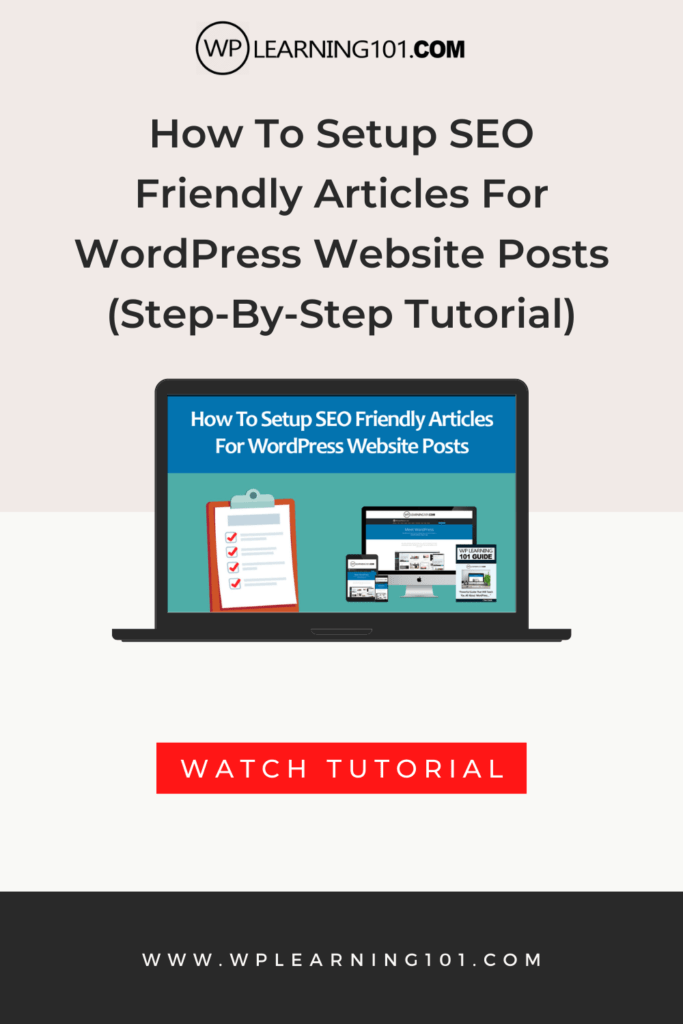 Incorporate all those things and you're good to go.
Thank you for watching.