How To Install Two Factor Authentication Security WordPress Plugin Tutorial (Step-By-Step)
How To Install Two Factor Authentication Security Plugin In WordPress

In this video tutorial, we are going to take a look at two-factor authentication step-by-step. So let's get started so from your WordPress dashboard, go to plugins and select. Add new, then search for two factor.
This mini orange one is what we are looking for. We have more options, but let's install this one then activate it so now this is too fast setup. Wizard click on let's get started button so now select the authentication method.
Here we have options like google authenticator otp over sms, otp over email, security questions and many more options. Let's select this google authenticator and click on save and continue. So now you either scan the qr code or enter the generated code.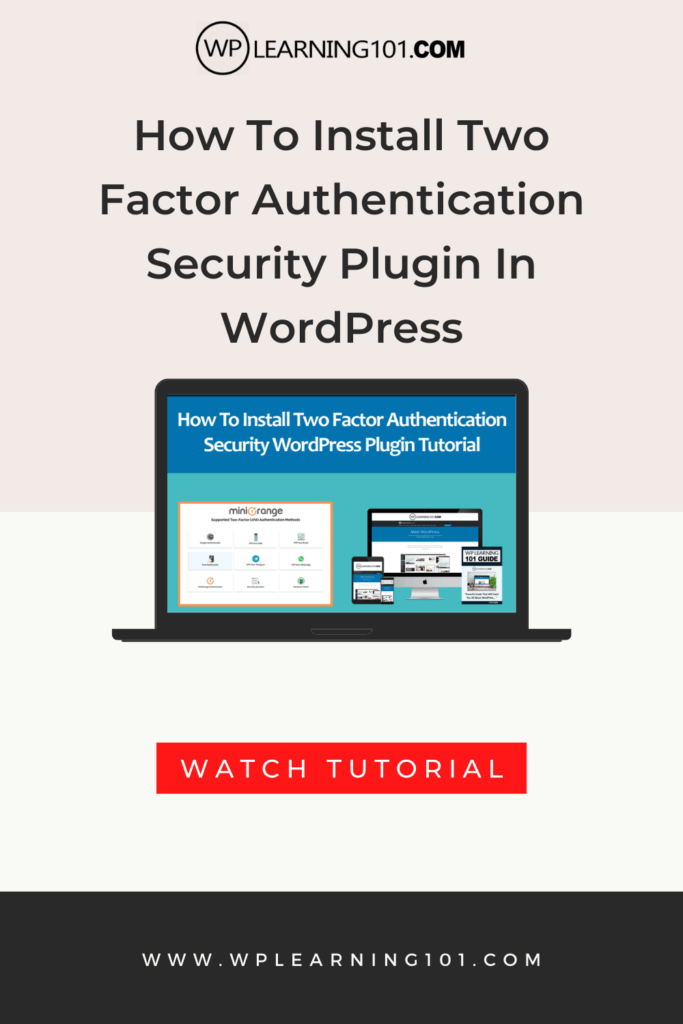 Let's move to the previous step and select this otp over email option. So here we have 30 remaining email transactions now enter your mail id and click on, send otp button. So now they have sent the otp go to your email, account and open your mail.
Here we get this one-time password copy it and paste it over here then again, click on save and continue now, click on advanced settings button. So here we are on two factor settings here. We have to select user roles to enable two-factor for administrator is already selected for this now select setup, two factor from top here.
Also you get all these authentication methods then go to premium features, and here you get all its premium features again select setup two factor here: we have test otp over email button to receive otp.
Thank you for watching.