How To Install Sucuri Security WordPress Plugin Tutorial (Step-By-Step)
Learn How To Install Sucuri Security WordPress Plugin In Your Wardress Website

In this video tutorial, we are going to take a look at how to install sucuri plugin step by step. So let's get started so from your WordPress dashboard, go to plugins and select, add new, then search for securi.
The first one is what we are looking for, which is 800k plus active installations, let's install it and then activate it now go to security security and select dashboard. Here first, we have wordpress integrity.
Then we have audit logs, which says that the plugin is activated next. We have iframes so now we have site check, timeout error then go to links and then scripts. Next we have firewall waf here. First, we have firewall settings for this.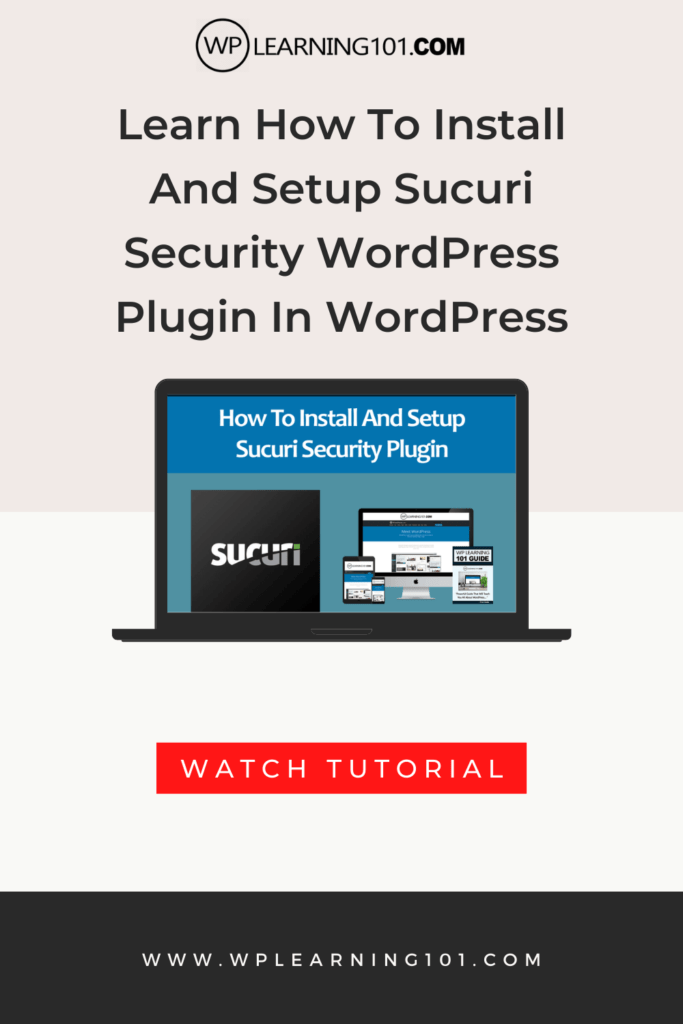 We need firewall api key. Then we have audit logs. Next is ip access. Here you can add ip to the block list, then clear, cache click on this clear, cache button to clear. It then go to last logins. Here we have all users admin logged in users, which is admin only with last activity registered an ip address.
Then we have failed logins, which is empty now go back to dashboard, so this is all about sucuri plugin.
Thank you for watching.