How To Install Elementor Page Builder WordPress Plugin In WordPress (Step-By-Step Tutorial)
How To Install Elementor Page Builder In WordPress

In this video tutorial, we are going to take a look at how to install elementor plugin step by step. So let's get started so from your WordPress dashboard. Go to plugins and select. Add new from here then search for elementor in the search bar.
The first result is what we are looking for: it has 5 million plus active installations. Install it from here. This is by elementor.com, then activate it. Now it is saying, welcome to elementor. This is their getting started.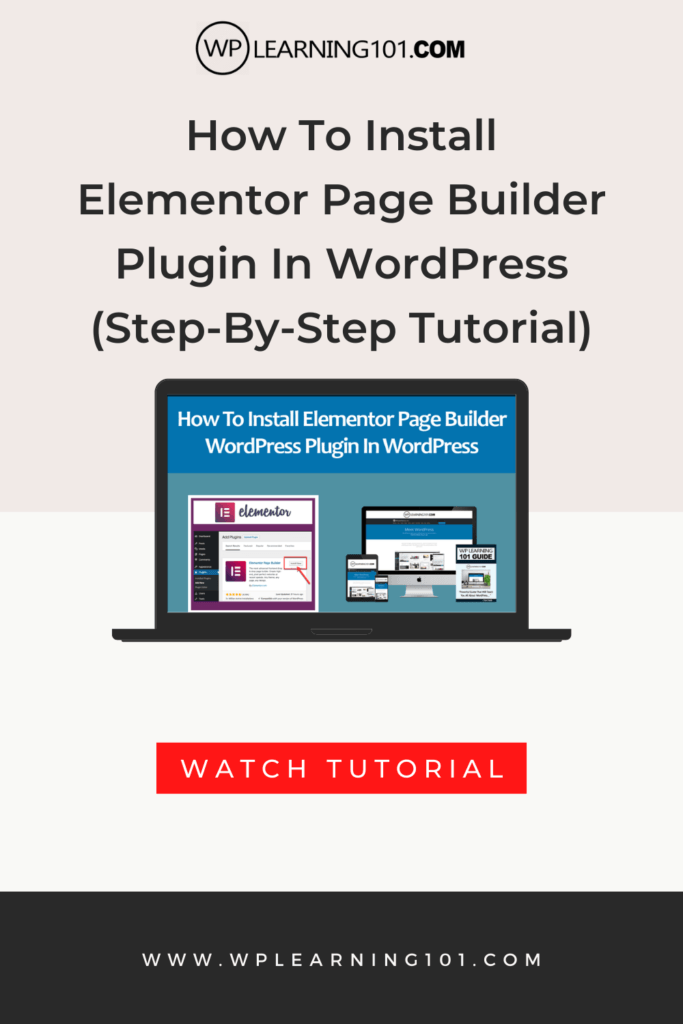 Introduction, video you can watch it or you can go to create your first page button for now we will skip it from this close button. So now you can see elementor in your left panel, which means that we have installed it successfully.
Thank you for watching you.