How To Insert Captcha On WordPress Login Page (Step-By-Step Tutorial)
How To Insert Captcha On WordPress Website Login Page

In this video tutorial, we are going to take a look at how to insert captcha on WordPress login step by step. So let's get started so from your WordPress dashboard select, add new from plugins, then search for captcha in the search bar.
Let's install this login note capture recaptcha from here and then activate it now go to settings and select login no captcha. Here you need to enter site key and secret key now. Select this click here to create or view keys here, enter your site name.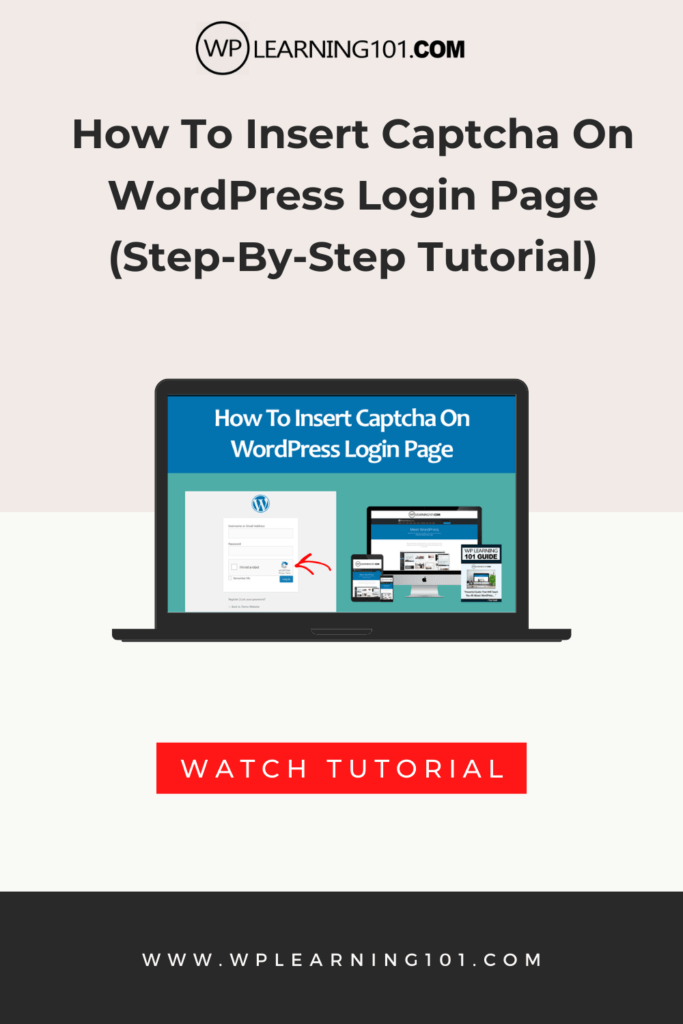 Select recap should type with. I am not a robot check box, then domains go to your site and copy your domain name from here now paste it in domain section, remove this https section and accept this recapture terms of service and also this send alerts to owners and submit it.
Now you get your site key and secret key copy it from here and paste it on WordPress, repeat the process with secret key and also paste it and save changes once done copy your site link from above paste it in search bar of new incognito tab.
Here you can see that recaptcha has been entered on your WordPress login with the remember me and login button.
Thank you for watching.