How To Design Landing Page Using Elementor In WordPress (Step-By-Step Tutorial)
How To Design Landing Page Using Elementor In WordPress Website

In this video tutorial, we are going to take a look at how to design landing page using elementor step by step. So let's get started so from your WordPress dashboard. Go to pages and select. Add new here.
First enter your page title then go to page attributes and select elementor canvas for templates. Then click on publish button once done open this view page link in a new tab. So this is how your page looks like as of now back on WordPress click on this edit with elementor button, now select this folder button, and here you are on pages section.
We also have blocks in here as well. You will get so many pages options. Some of them are included in pro version only on top. We have some free pages, let's open the one you like and then click on, insert button to insert it.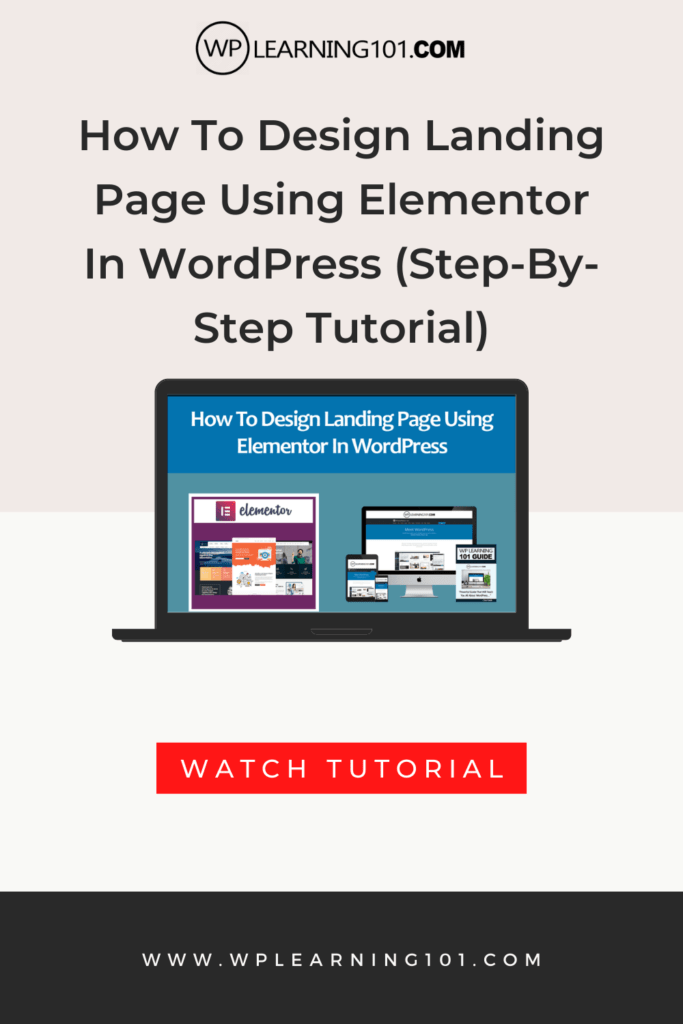 It says: connect to template library, click on get started button, so we need to connect our site to template library, check this box and click on this connect button. Now it is loading once done. You can see your page here, click on arrow to view it on full screen, then open the editor by clicking on arrow button and from here under your title, you can customize every element present over here: click on it and you can set its width go to This option button from top and from left you can customize it more then go to style and from here you can change image, click on image and select the one you want to insert.
Then click on insert media button. So now, as you can see, the background image has been changed then select this next section and again, click on option button again go to style and make changes. So this is how you can select sections and customize them accordingly, let's edit the title of this one and insert your text, you can also copy this full section by clicking on this option button and choose duplicate from here.
So now we have two similar sections here. We have this button selected and you can edit icon spacing from here and upload new icon from this upload button. Then go to style and from here you can change its color border type border radius back to content.
You can change button text from here and it will be updated. So this is how you can design landing pages using elementor.
Thank you for watching.