How To Design Contact Us Page Using Elementor In WordPress (Step-By-Step Tutorial)
How To Design Contact Us Page Using Elementor In WordPress Website

In this video tutorial, we are going to take a look at how to design company profile contact us page using elementor step by step. So let's get started so from your WordPress dashboard. Go to pages and select.
Add new here. First enter your page. Title is contact us, then go to page attributes and select elementor canvas for templates. Then click on publish button, then click on this edit with elementor button, now select this folder button, and here you are on pages section, go to blocks and from here search for contact here you get so many options and some are exclusively with pro version.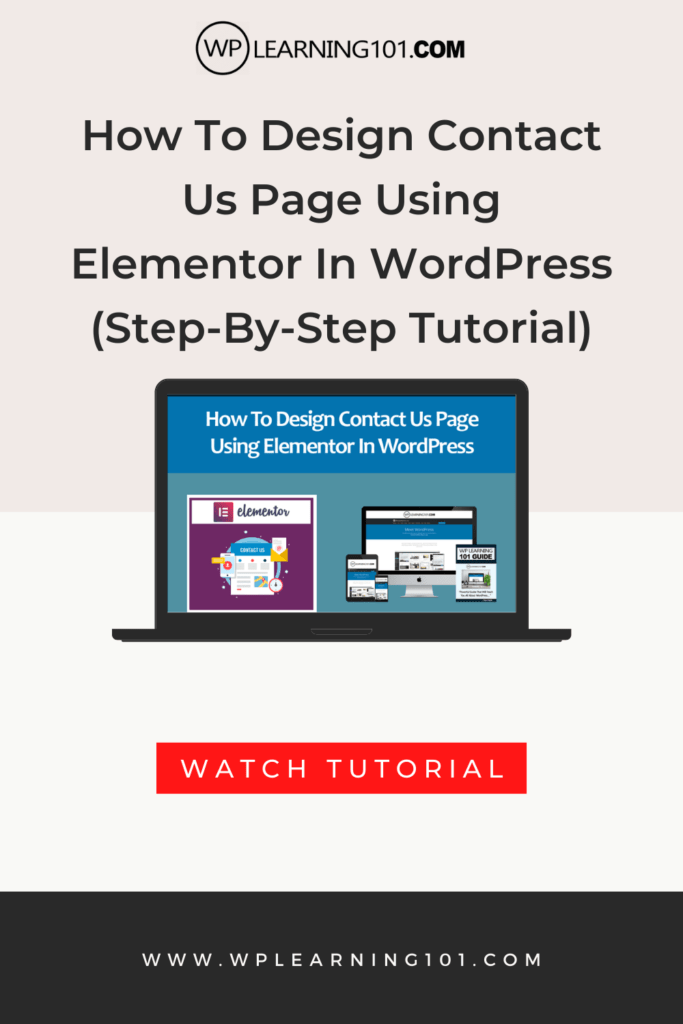 Let's open the one you like in free version and then click on insert button to insert it, then you can edit its content. According to your contact, information, insert your location, phone number, email, etc.
Just click on this edit button and insert your text in this left panel. You can also change your map, location, zoom in or zoom out then insert your social media links in follow us section. Here we have options for facebook, twitter, google plus YouTube once done.
Click on update button, so this is how you can design company profile contact us page using elementor.
Thank you for watching.