How To Create A Strong Password For WordPress Website Security (Step By Step Tutorial)
How To Create A Strong Password For WordPress Website In WordPress

In this video tutorial, we are going to take a look at how to use strong password step by step. So let's get started for this one go to users and select profile from here now: scroll down to account management, and here we have new password option.
Click on set new password button, then you will get a strong password. You can enter your own password and it will show you if it's weak or strong right now is very weak. Even if you add symbols, it is still weak for a strong password use.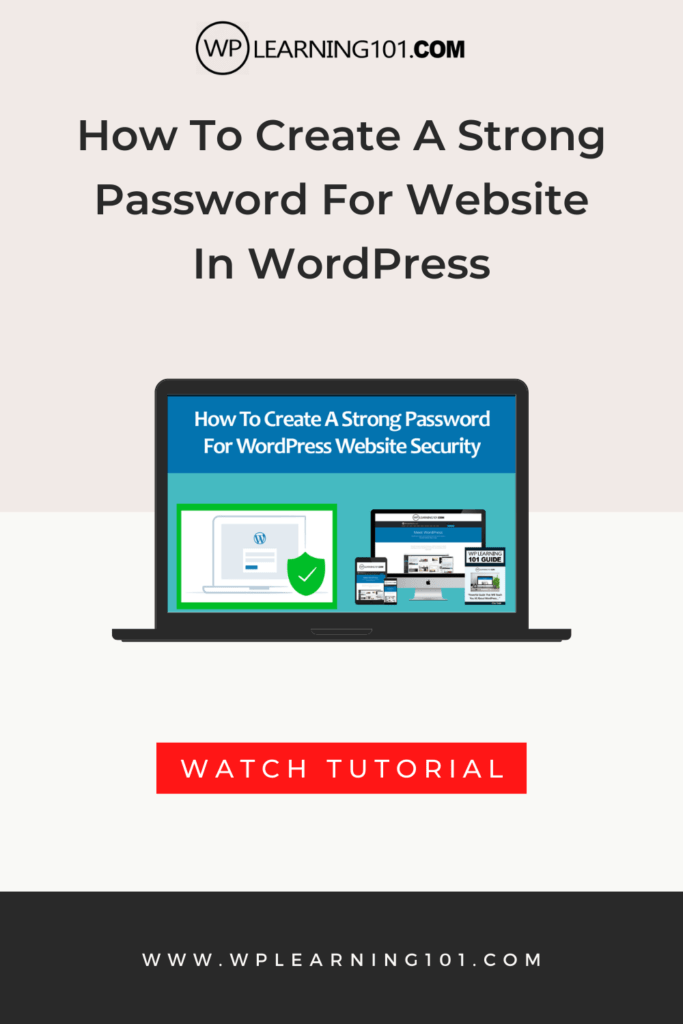 A combination of small letters, capital, letters, symbols, special characters, numbers etcetera like this one. You can see that this one is the strong password or you can directly click on set new password button, and you will get one strong password automatically created for you.
So this is how you can use strong password.
Thank you for watching.