How To Connect Google Search Console With Yoast SEO In WordPress Dashboard (Step-By-Step Tutorial)
How To Connect Google Search Console With Yoast SEO WordPress Plugin In WordPress Dashboard

In this video tutorial, we are going to take a look at how to connect with google search console with Yoast step by step. So, let's get started now: go to google and search for google search console select this google search console tools from the results here: click on the start now button.
Now you need to select your property type from here. Go with this URL prefix. For this one go to your site and copy your site link from here paste it here in URL, prefix, section and click continue, then select general from Yoast SEO and go to webmaster tools.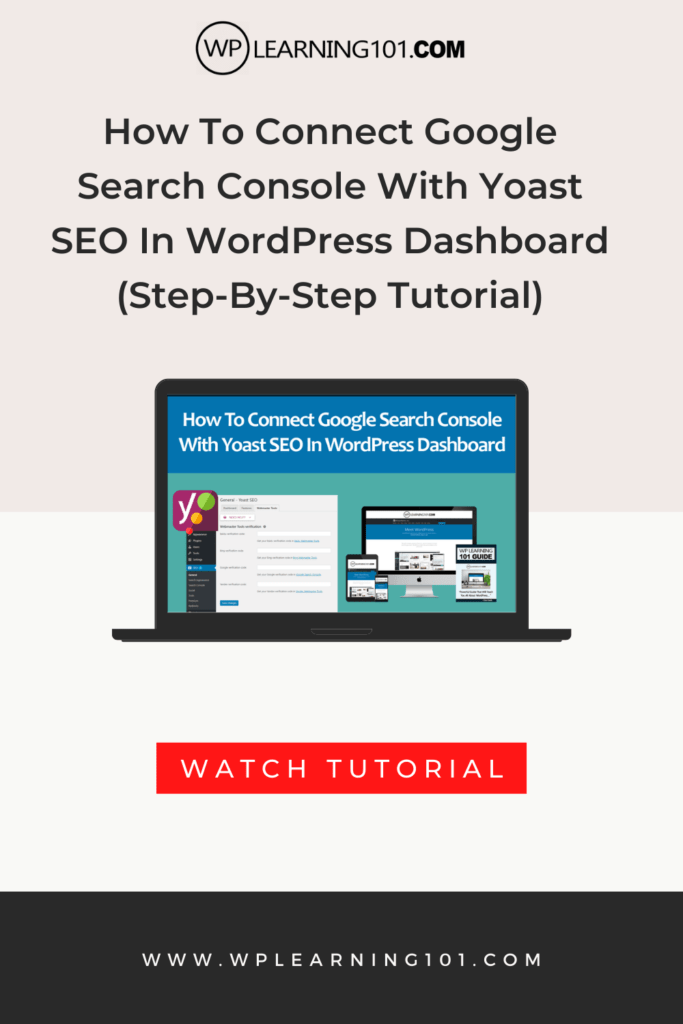 Here we have google verification code, section click on google search console link now from here select html tag and copy the content part from this code, carefully copy it and paste it over here then save changes.
So now your settings has been saved. This is how you can connect Yoast with google search console.
Thank you for watching.