How To Change WordPress Default Login URL With WPS Hide Login WP Plugin (Step-By-Step Tutorial)
How To Change WordPress Login URL With WPS Hide Login Plugin In WordPress

In this video tutorial, we are going to take a look at how to change default, login url step by step. So let's get started so from your WordPress dashboard, go to plugins and select, add new, then search for wps hive login.
The first one is what we are looking for, and it has 900k plus active installations and compatible with our version, then install it from here and activate it once done, go to settings and select wps height login.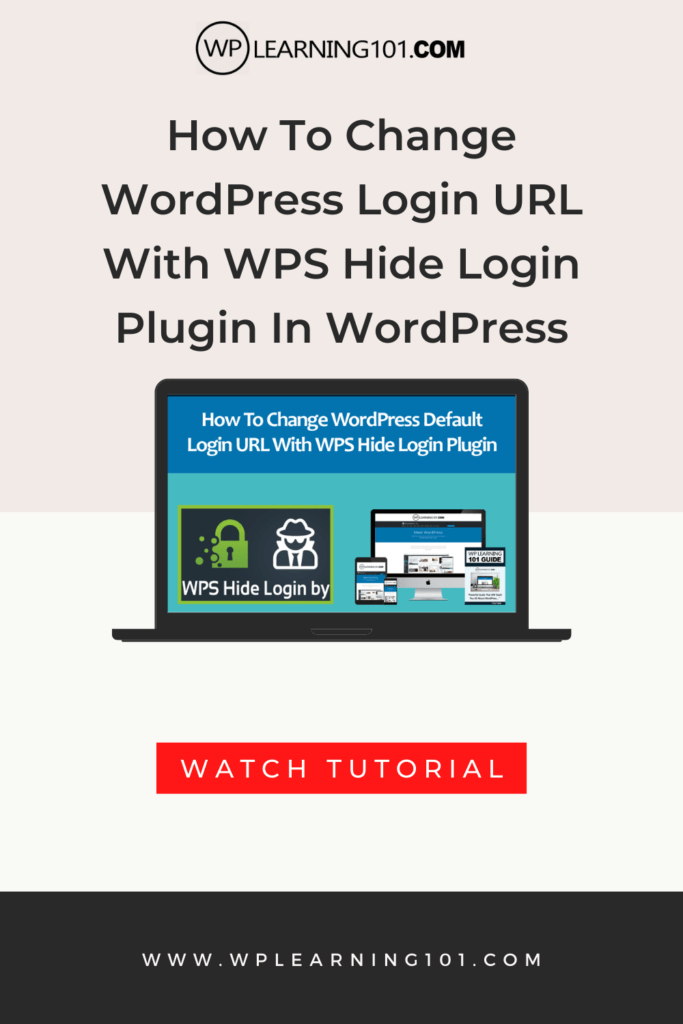 Now here we get our login url and we need to change it in order to protect it enter your new url suffix. Then we have redirect url, which is 404 and save changes once done. Your settings have been saved now copy the url from here and add your suffix when you press enter it will redirect you to your wordpress admin page.
So this is how you can change your default. Login url.
Thank you for watching.