How To Build Membership WordPress Site Using Ultimate Member WordPress Plugin(Step-By-Step Tutorial)
How To Setup A WordPress Membership Website In WordPress (Step-By-Step Tutorial)

In this video tutorial, we are going to take a look at how to build membership WordPress site step by step. So let's get started so from your WordPress dashboard select, add new from plugins, then search for membership from here.
Let's install this first result of ultimate member and activate it from here, go to your plugin and also it is present on left dashboard panel select dashboard from ultimate member option, and here it says it needs to create several pages to function correctly.
Click on create page button and here enter all the details and save changes now go to pages, and here you can see all the pages you have created now go to ultimate member and then select settings here.
Go to access tab from top here, makes site accessible to logged in users and then enter more details. You need to enter custom, redirect URL and then exclude following URLs. Then we have redirect access message.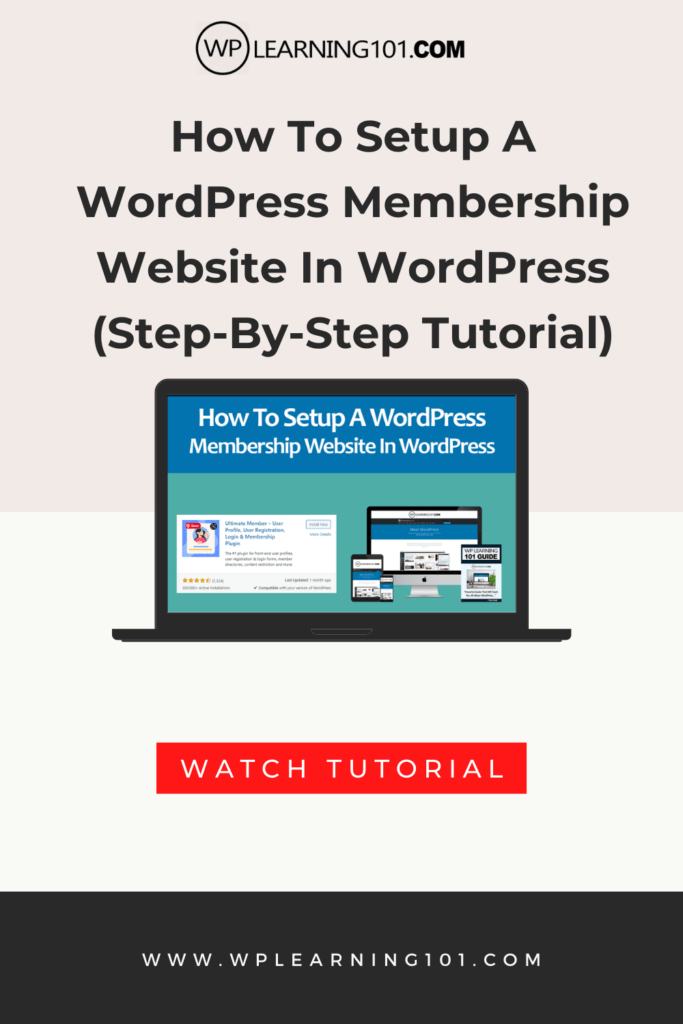 If you make it accessible to everyone, you need to enter, restrict access message enter members only log in here and then go to pages and select. Add new from here copy the link of login, page and embed.
The link here apply it and save changes once done. Move to email tab – and here we have all the email settings options, click on this settings button to customize, and here you can customize your email message and then save changes then go to appearance.
Here you have all the appearance, settings options. You also have profile photo and cover photo options as well. Also, on top, we have profile menu, registration form and login form then go to miscellaneous here also, we have many settings options and finally, we have install info now go to add new from pages and here create a new page enter its title and a little bit Of content for your members then select this restrict access to content and select login users and who can access this content field, then select which roles can access.
This content once done with the settings. Click on publish button then copy this view page link and open it in new incognito tab. Here you can see your inserted message and when you click on login here it will take you to the login page.
So this is how you can build membership WordPress site.
Thank you for watching.