How To Backup WordPress Site Using All In One WP Migration WordPress Plugin (Step-By-Step Tutorial)
How To Backup WordPress Website Using All In One WP Migration Plugin In WordPress

In this video tutorial, we are going to take a look at how to full backup your WordPress site using all in one wp migration step by step. So let's get started so from your WordPress dashboard select, add new from plugins.
Then search for all In one wp migration, install the first one from the results and then activate it once done here. You will get three options in it: export import, backups now selected and first you have export site option from here.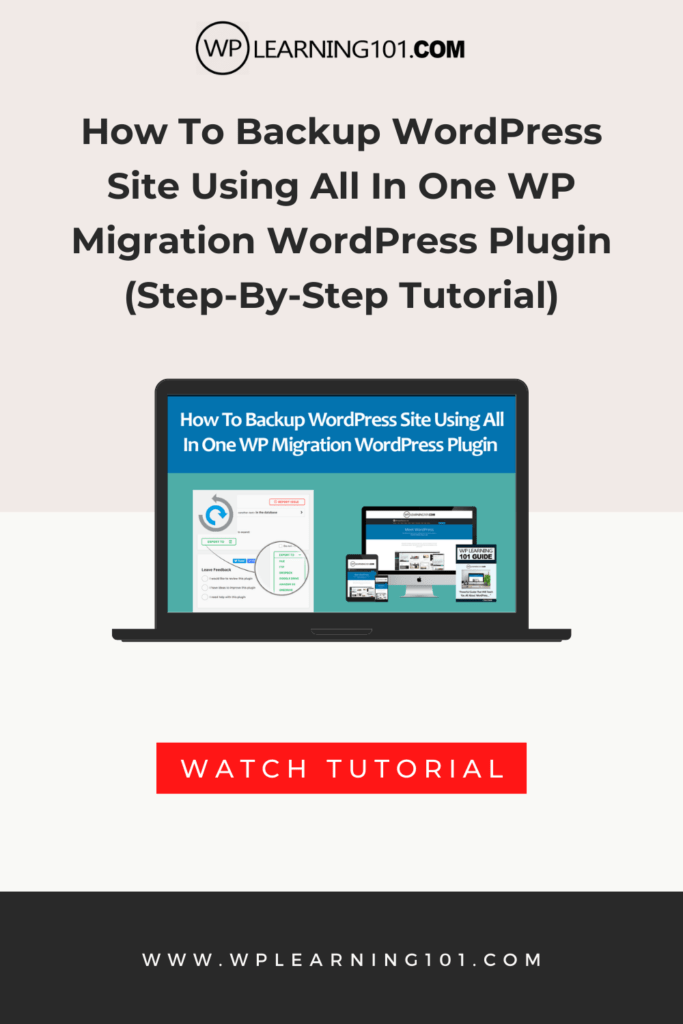 You can find text and replace it with another text. In the database click on export to button – and here you have all the formats options – let's select file and now it is exporting once done, you can see the backup file size for your site and when you click on this download button, it will be downloaded in Your system, so this is how you can backup your WordPress site.
Thank you for watching.