How To Add Video Background Using Elementor In WordPress (Step By Step Tutorial)
How To Add Video Background Using Elementor In WordPress Website

In this video tutorial, we are going to take a look at elementor with video background step by step. So let's get started so for this one select, the section you want to add video background to then click on this option button and go to style and left panel.
Here you have background type options with classic gradient video select video from here and then go to YouTube. Let's search for free city, video footage and you get all these results. Let's copy the link of the one you like back on elementor paste.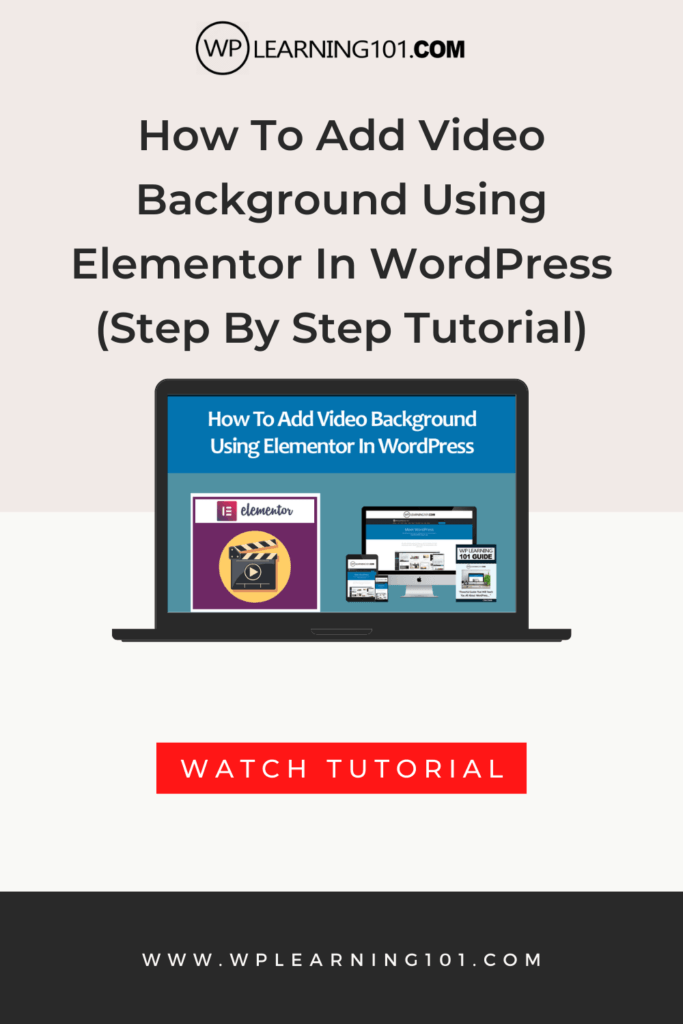 This link in the video link section and now you can see that the video is updated in the background. You also set the video start time from here, so it is starting from different time. You can also set its end time.
Then. We have play once play on mobile and privacy mode settings along with more settings options after that click on update button.
Thank you for watching.