Google Site Kit WordPress Plugin Settings Overview In WordPress Dashboard (Step-By-Step Tutorial)
Google Site Kit WordPress Plugin Settings Overview In WordPress Dashboard

In this video tutorial, we are going to take a look at google site kit, WordPress plugin settings step by step. So let's get started so from your WordPress dashboard, go to site kit and select settings from here.
So this is site kit settings page here. We have connected services, then connect more services and admin settings now go to connected services. Here we have search console which is already connected, then go to connect more services.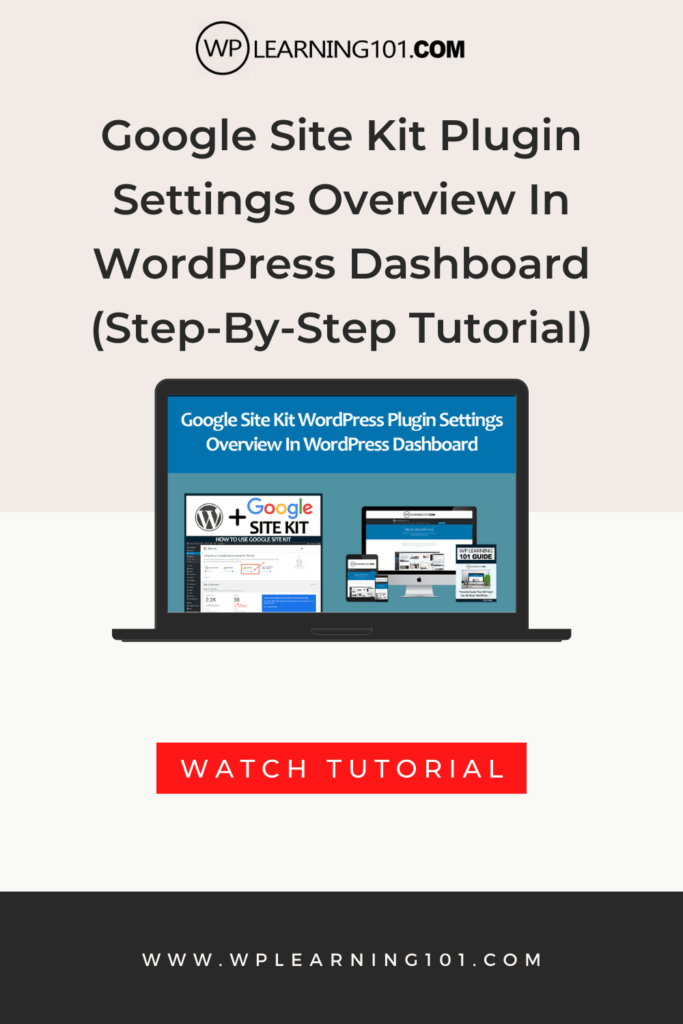 Here we have AdSense analytics page speed, insights and tag manager, then go to admin settings here. It says it is connected. You can take this checkbox to share usage data anonymously. Also, we have reset site kit link to reset it.
So this is all about google site kit WordPress plugin settings.
Thank you for watching.